About DAOFU or DF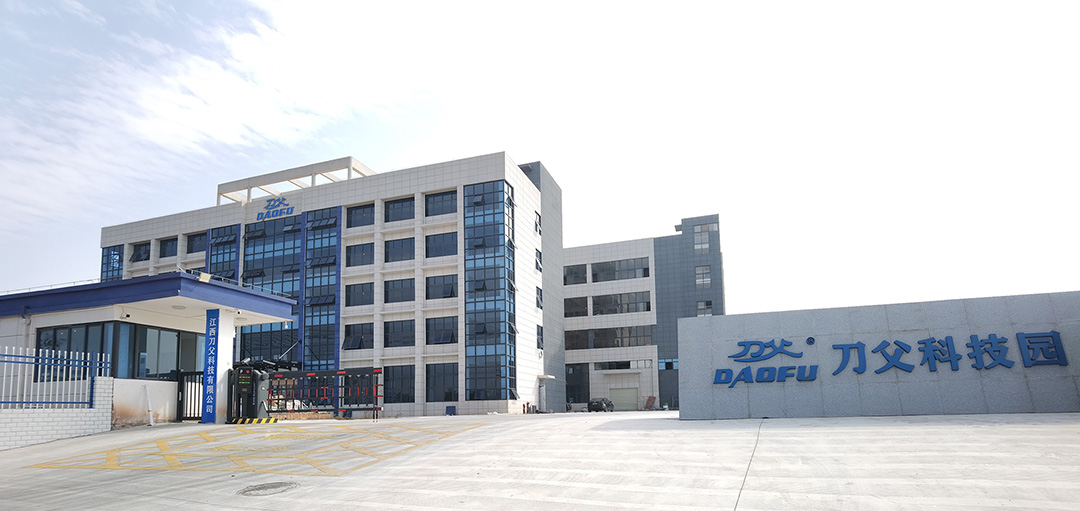 GuangDong DaoFu Precision Technology Co. Ltd
About DaoFu
DaoFu(DF) was founded in 2008 and it offers a turnkey service of R&D, design, manufacturing and sales with prompt after-sales service for its high-precision milling cutters. Also, it offers solutions to customers based on different cases.
Our headquarter locates in DongGuan City, GuangDong Province, China, and our new industrial park locates in JiangXi Province, China. To offer prompt and high quality service to customers from different locations, we also set up offices in different cities in China such as JiangSu, ZhuZhou, ChengDu, ShenYang, Xi'An, GuiYang etc.
We have been offering multiple solutions of high-precision CNC milling cutters for different enterprises since the foundation and we have won deep trust from our customers by high quality products and great service. Especially in the fields of IT/3C manufacturing and aerospace, we gain praises and approof from makers like Apple, Jabil, and AECC(Aero Engine Corporation of China); AVIC(Aviation Industry Corporation of China) etc.
DF currently has won authentication systems like German TUV quality management and GJB 9001C for quality management system of weapon equipment; ISO9001 and SGS etc.
Manufacturing sites in GuangDong and JiangXi seperately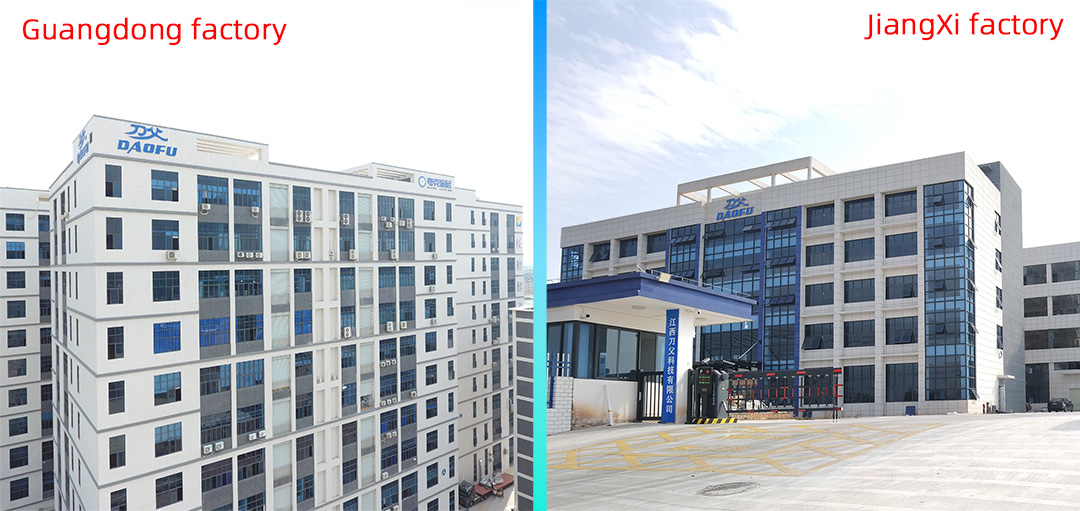 authentication systems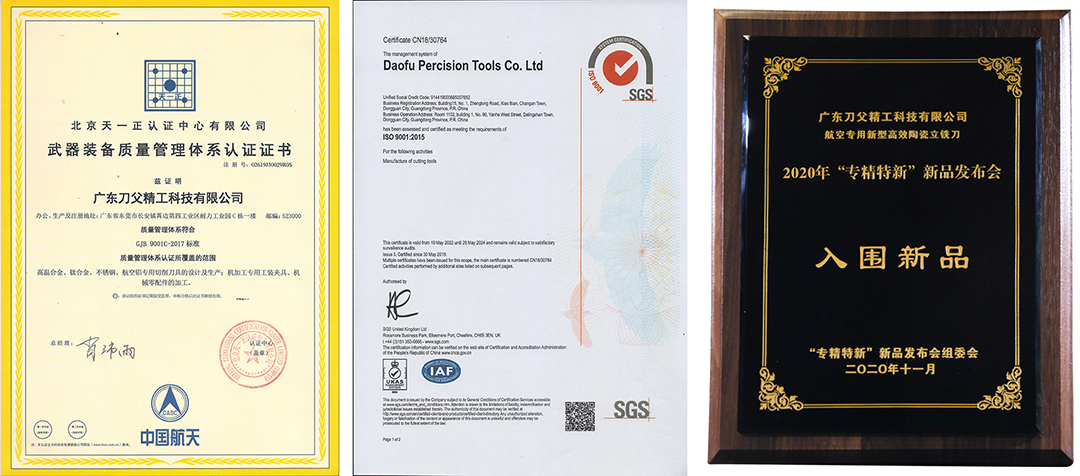 Teams
DF owns an excellent team with advanced technology and complete management system. We also have a long-term cooperation with high-end multinational enterprises and well-known colleges in R&D and exploring advanced technology which makes DF outstanding with rich experience and as many as 40 patents in the industry.
cooperation with different colleges

Group activities and certificates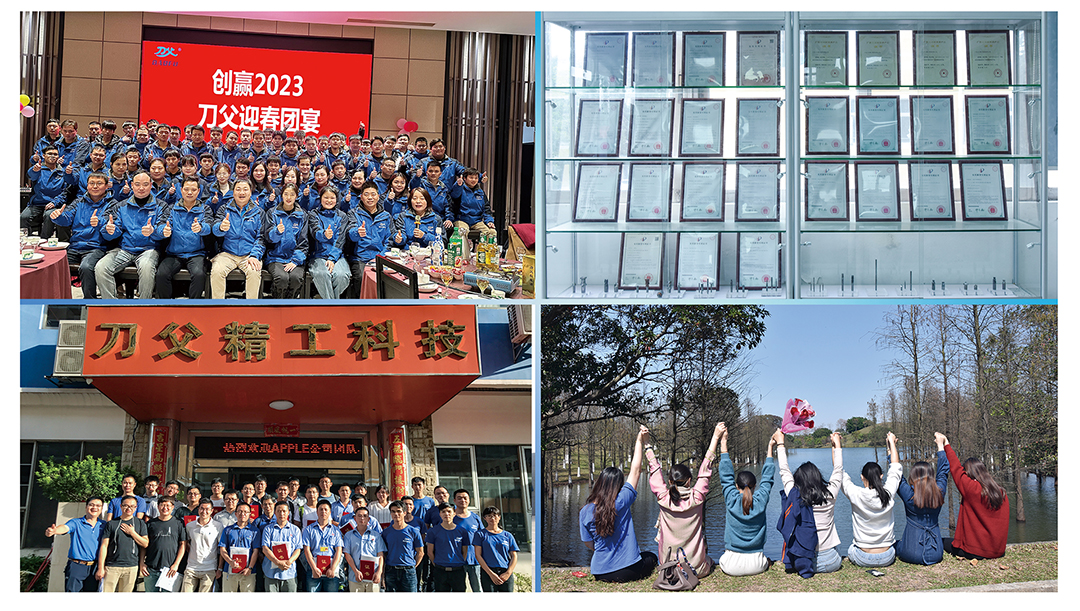 Equipment and Instruments
Being in the leading position in the industry, DF is well equipped with the most advanced manufacturing equipment and inspection instruments such as Rollomatic from Switzerland; ANCA from Australia; grinding machines like Walter from Germany; Coating equipment like Hauser from Netherland; automatic tool detector like Zoller from Germany. There is also a laboratory for testing finished products in our factory that arms with Brother and Fanuc from Japan; Mikron from Switzerland etc.
equipment and inspection instruments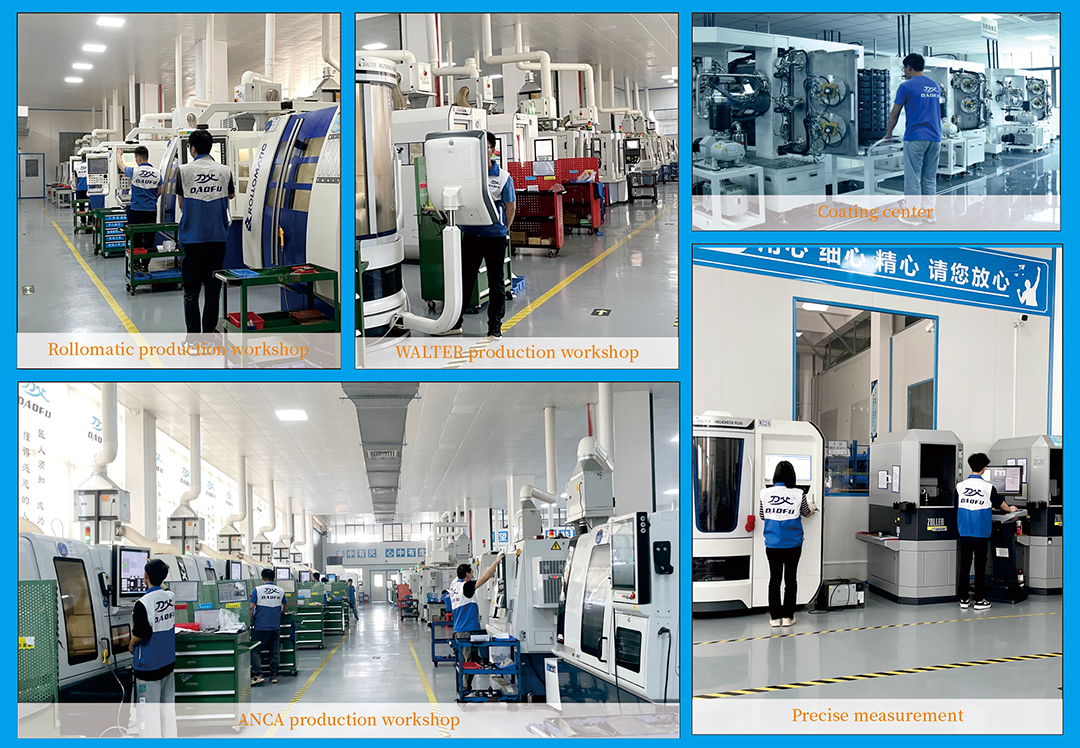 Products
Our main products include standardized cutters and customized cutters with different bases such as superalloys; titanium; SUS ; aluminum, ceramic etc. And our products are usually presented in the form of drill bits; reamers; micro diameter cutters; high gloss cutters and chamfer cutters etc.
Our products are involved in multiple CNC industries such as aerospace, 3C electronics, die parts, automobile parts, watch housings and belts, medical parts etc.
series of products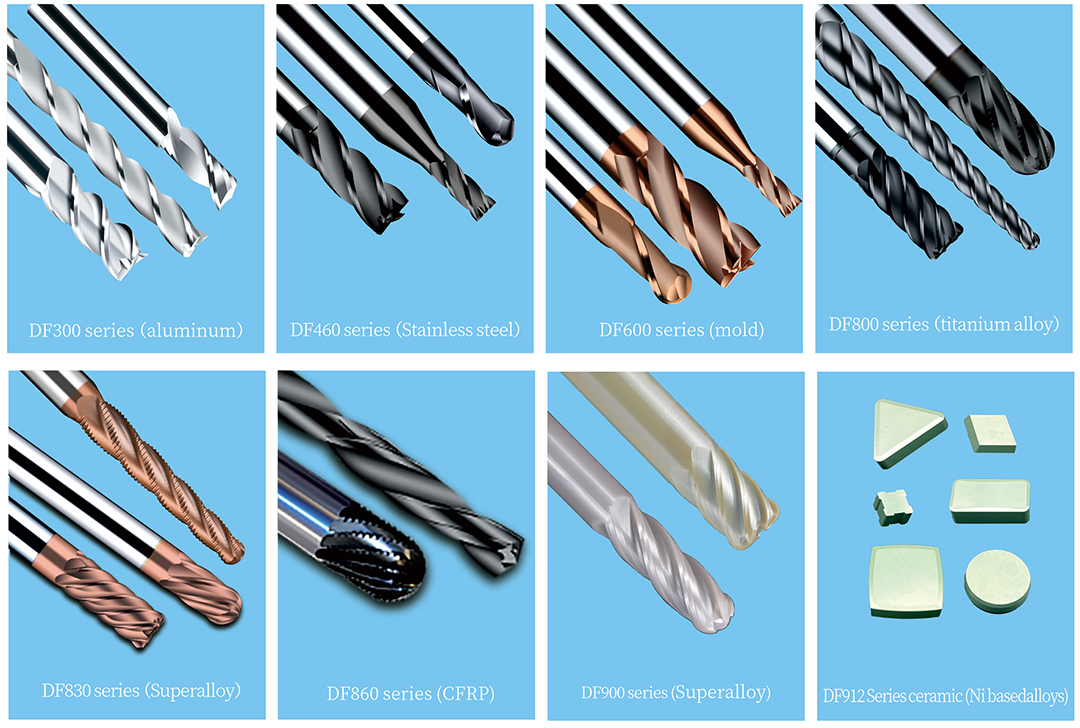 milling cutters in fields of ultra high speed machining/die parts/aerospace/automobile parts/medical parts/complicated materials etc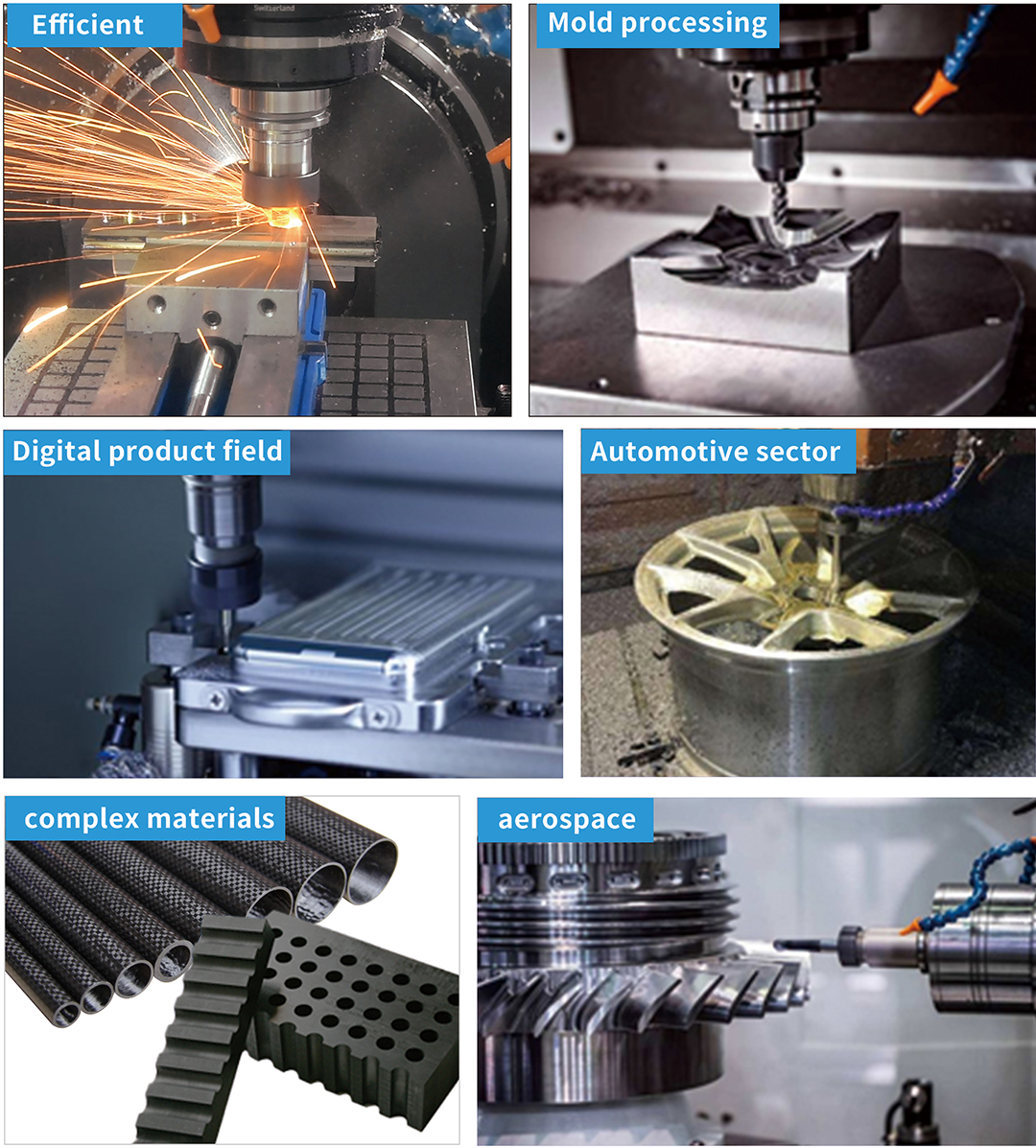 Our customers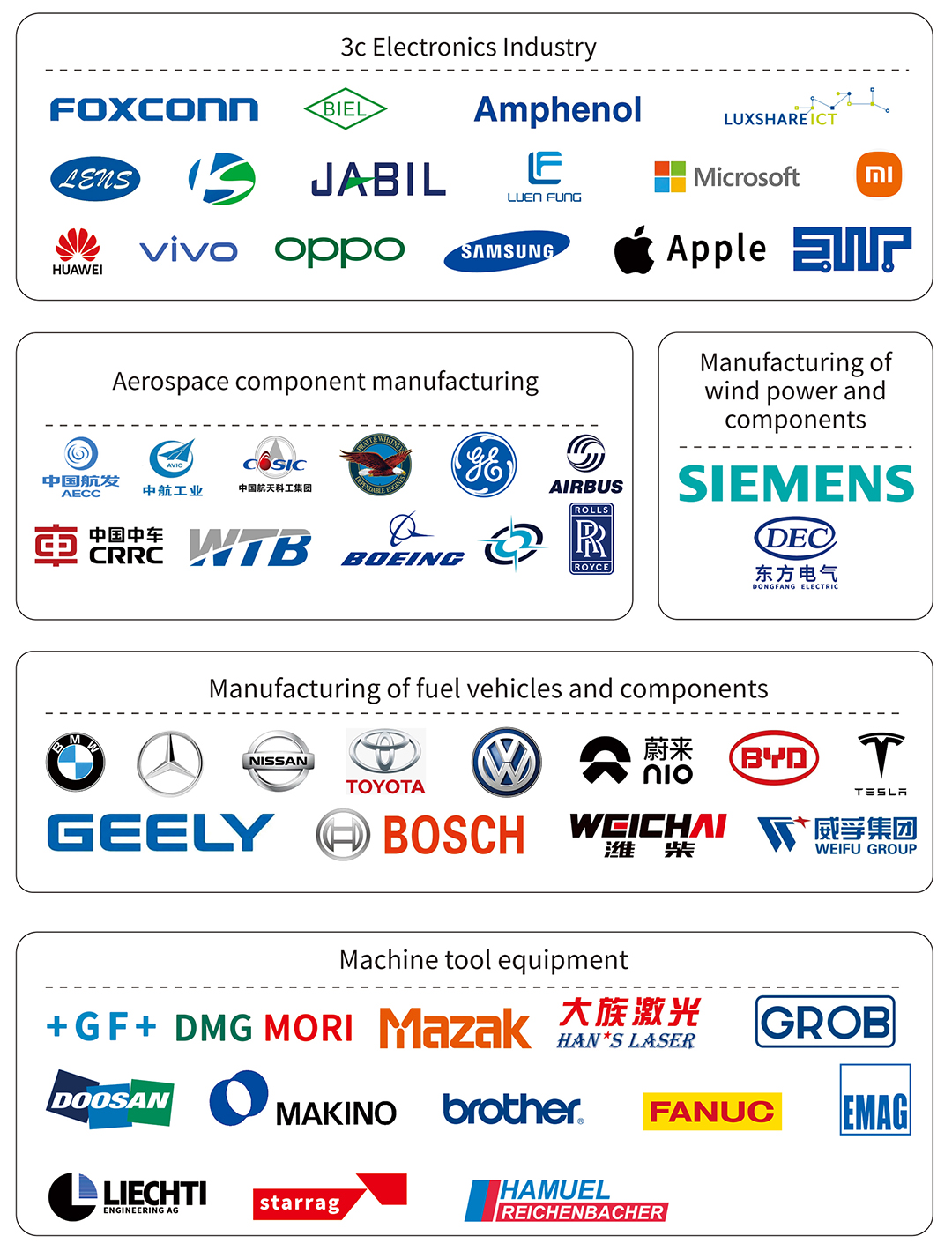 TEL:+86 139 2579 8592
E-mail:Sales@dao-fu.com